We have just received our grading visit by the Scottish tourist board with a view to improving the quality of the house and to get the experts to tell us how to improve the service we provide for you. We are pleased that we have been given a 4 star grading and we are working on improvements to improve our scores and work towards a 5 star grading.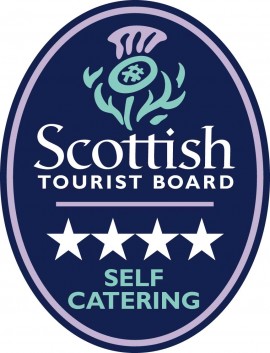 Balnacraig Lodge available to rent in all seasons
The ideal accommodation for your summer or winter break in the Cairngorms National Park
Balnacraig Lodge will be available from July 2015 for the summer holidays, also available now in the October break , Christmas and new year break and all winter including April Easter holidays in 2016.
Contact us now to arrange your booking.
Christmas in the Scottish Highlands
Don't miss out on this wonderful time of year
Have you thoughts about spending Christmas in the Scottish Highlands? They are a fantastic place to be during the festive season. There is often snow on the ground giving a magical feeling and usually good skiing opportunities exist on the nearby slopes of the Cairngorms.
Why not contact us now to book you stay.